Top & Best Australia tour packages to create unforgettable memories
A land of vicious beauty, larger Horizons- Australia has a big gift of adventure. The appealing harmonization of history, culture and art has made this land an incredible heritage site. Every traveller has dreamed to at least once make a visit to Australia. Tripknock has made every possible aspect to make your dream come true of visiting this place with our Australia travel packages. In this tour packages you will explore surf-bashed seaboards of the west, minimum fifty thousand years of Indigenous culture, beaches, rainforests and major cities in your Australia Holidays. This land is an inimitable blend of beautiful amusement parks, amazing coastal towns and every exotic and exclusive animal on the plants like koals, crocodiles and kangaroos. An Australia New Zealand package is often synonymous with adventure, escape and exploration- an image which every traveller has in his/ her mind which can hardly change. The geographical connotations of the land are unmatched. Explore this beautiful land with TripKnock and make your trip more exciting and memorable. The thought of rejoicing life comes true with this trip. In the wilds, red- soil deserts and rocky national parks gives the best adventure experience. And most amazing part thing is people all around are very friendly.

Best things to do in Australia
The only country of the world which has its own continent with huge surface area, makes it a giant country. There are endless number of things to do and see in Australia tour package. Australia is perfect place for nature devotee, beach lovers, party freak and adventure junkies. There are plenty of things in your bucket to do in New Zealand Australia. Activities like stand- up paddle, kayaking, skydiving, tandem, island tours, snorkelling, rock climbing, night climbs and many more. This land is mostly known for its bizarre atmosphere and beautiful ambience which always attracts visitors. A holiday in Australia is famous for its rainforest, nature trails and greenery which has been proven to be a delightful part of the mainland Australia. Not only places but Australia's food and wine are also very famous among visitors. An unusual mixture of town and surrounds will make your Australia holiday package more exciting. The natural beauty of this land is eclectic. The wildlife, lands, beautiful mountain makes this place more unique.

Australia's Seasons and Geography
Australia is the only country with its own continent which is surrounded by the Pacific and Indian oceans. Its geographical position makes Australia a place to be visited for all seasons. We have Australia New Zealand package for you throughout the year, you can plan to visit Australia for all seasons. This appealing destination offers you crystal blue waters, a picture-perfect ambience, ideal charming view with white sands and a beautiful marine life. TripKnock provides world's most reasonable priced Australia Holiday packages. Australia has so many things to offer you that it cannot be completed in just one visit.
Best time to visit Australia
As the climate of Australia is mild, so generally you can plan for it any time of the year. But one should visit Australia during June to August when there are sunny days, best time of exploring Fiord land and West Coast. During summer times that is from December to February the temperature outside is not proper for treks and drives. Marlborough, Hawke's Bay and Nelson give best experience to sunny days and cooler nights.
The Culture in Australia
The Indigenous publics of Australia have living values elongating back at least 50,000 years. Everywhere in the Australia you will find and explore this Aboriginal culture of Australian people. Australia holiday package will help you witness this unmatched feature of the land to its fundamental nature. The different lifestyles and culture of the people in this land have add on an extra charm to the trip. Unique culinary of Australia leaves a remarkable feeling in the hearts of the travellers, which becomes an unforgettable part of this Australia New Zealand package. This land connects us to the humanity along with traditional and cultural aspects. Australia will be your first choice if you are looking for trips which can links you back to yourself, to your surroundings and nature.
The Experiences you are going to have in Australia
Sydney Sea life Marine museum gives you the experience of rich aquatic life in your Australia Tour package. Wander around amazing Harbour, cherish the super delicious Sydney Showboat 'Dinner Cruise', side by enjoying Dance show with having background of Sydney's amazing skylines and getting mesmerizing view of Sydney Harbour, we can call it a perfect set up for perfect night out. In the semi- submersible discovering the world of coral and from the glass bottom of the cruiser getting the view of Barrier reef is such a spectacular feeling. Adventure loving people have thousands of exhilarating rides like Batwing space shot, wild west falls, superman escape, Green Lantern Roller Coaster etc in the list. One will definitely get the recollection of the memories of his/ her childhood after watching Looney tune musical show and Cairn's Pamagiri Dance show is also very splendid. Melbourne is known as the Australia's cultural capital. You will love to get a ride of Sky rail Rainforest Cableway, moving over the world heritage – Tropical Kuranda Rainforest Canopy of Australia. Australia Holiday Package is always a connect with nature, we can also call this trip adventure, exploration and escape from day-to-day routine.
Places to visit and Highlights
The main highlights of Australia tour package belong to the star places like Gold Coast, cairns, Sydney, Rotorua, Christchurch, Auckland, Melbourne and Queenstown. Discover the world-famous landmarks in Australia New Zealand Package like Harbour Bridge, Bondi Beach, The Sydney Opera house, Eastern suburbs, Sydney tower observation deck gives a city view of 360 degree and Rocks Area. In Australia trip you can witness the amazing Great Barrier Reef and can view world's greatest Coral reef system. In our package you will also visit Brisbane, the 3rd most famous city of Australia. Australia holiday Package includes kangaroo point, south bank waterfront and town hall. You will also visit the place which is most famous for sun, sand and surf that is Gold coast and Currumbin Wildlife sanctuary, famous for rainbow Lorikeet birds. Movie world is the core of every Australia and New Zealand trip where you will find movies becoming reality with Warner Bros. Our affordable package also includes Captain Cook cottages, Town hall, Parliament House, St. Patrick Cathedral, Fitzroy Gardena and Melbourne Cricket Ground. Watch most amazing Penguin parade while travelling to Philip Islands in your Australia trip with us.
Way to reach Australia
You can start your journey to Australia via boarding the flight in India from cities like Mumbai, Delhi, Cochin, Ahmedabad, Bangalore, Hyderabad, Kolkata, Chennai and Trivandrum. These cities have well connection with domestic airports of other cities in India, which helps a lot to the traveller to have a smooth journey from India to Australia and back. Ten runways are there which connects India with it, of which Sydney and Melbourne are the busiest. There are number of flights like Cathay Pacific, Qantas Airways, Jet Airways, Thai Airways etc which you can choose to fly from India to Australia depending on your choice. But there is only one flight (operated by Air India) which is direct to Australis, lands in Sydney and board from Delhi, it generally takes 12 to 13 hours to complete its journey.
Special food of Australia
In your Australia tour package, you cannot miss the chance of having delicious Aussie fragilities. With its unique and delicious flavour, it's going to mesmerize you. Some of the list of food you must try while on a trip to Australia are: -
Tim tams:- This is the most delicious cookie of Australia and also most favourite one. You will just wander in your dream world after having this cookie filled with delicious cream, surrounded with two biscuits covered with chocolate. There are almost 12 flavours of these cookies.
The Lot Burger:- if you are imaging a normal burger than you are absolutely wrong. This burger comes with the stuffing of a fried egg and pickled beetroot. Sometimes there may also you can addon a big slice of pineapple which enhance its taste.
Kangaroo meat:- You are not going to have this anywhere else than Australia. it is the red meat, stuffed in the burgers, used in making sausages or even you can eat it after grilling. For first time experience you can eat it in the pie.
Vegemite:- This spread just look like Nutella but do not go with the colour it does not taste like the one. It is made of yeast and taste little bitter and salty. It is the pet spread of every Australian and can be found in every home. So, do try this and add it on in your meal.
Lamington:- Well, this food has its own importance and its day, 21 June in Australia is celebrated as National Lamington day. It is a square shaped cake which is very spongy covered with chocolate and coconut powder. You can enjoy this with your favourite hot drink along with cream or jam on the top of the cake.
Meat Pies:- This is the traditional food of Australia; one who is going on an Australia tour package must try this dish. This dish is consisting of gravy and minced meat enfolded in a pie. You can easily get this food form local bakeries and food trucks in Australia.
Why Choose TripKnock?

100%
Money Safe

5,704+
Happy Travellers

450+
Hotels & Transport

150+
Ground Experts

24x7
Customer Support

Discounted
Best Deals
PASSENGER REVIEWS
Conveniently pursue compelling scenarios vis-a-vis customized vortals. Synergistically target economically sound.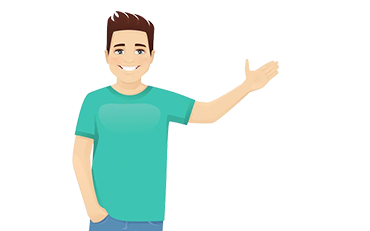 Margi Patel
Anand, Gujarat
Travelling to the unknown places is not easy but TripKnock has made it quite easy for us. Thank you TripKnock and specially Mr. Ankit Sharma for providing us facilities and paying attention towards us.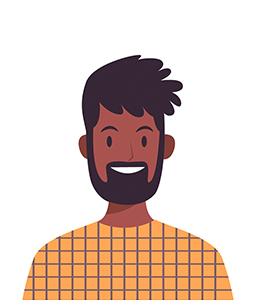 Parashuram Sarda
Bangalore, Karnataka
Nice experience for this tour specifically for our senior citizens. Tour Guide Sharma ji and Driver jitender is very cooperative and helping our senior citizens to step up and step down.Thank you Tripknock and their staff.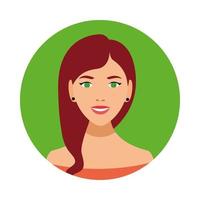 Bhavika Sane
Mumbai, Maharashtra
We had amazing tour varanasi to lucknow... everything was up to mark from pickup ,driver to all sightseeing. Ankit sharma was very good in arranging our trip and making it successful.I would surely make another trip with them.😇😇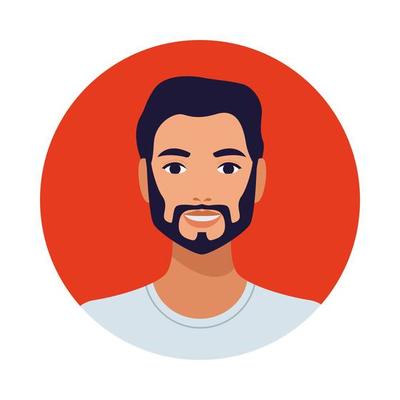 Pamu Sudhakar
Hyderabad, Telangana
I booked Kerala tour package for 6 days from Tripkock. I enjoyed this package including hotel bookings and transportation by Car with good car driver. Especially, Mr. Ankit Sharma was cordinate every day and good communication with me. Very good all the best.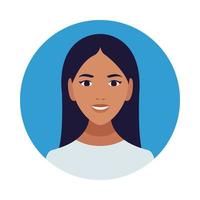 Vyapti
Mumbai, Maharashtra
Thank you team tripknock and Mr Gitesh for arranging and managing our Kerala family trip. We are really thankful for the wonderful experience. Hotels and transport driver both were great. We would really like to have another trip soon with you. Thank you ❤️.