Explore Andaman with Our Best Andaman Tour Packages
A trip to Andamanis one of the most widely availed packages in India. Andaman is truly a pearl of a destination and you will realize this only where you are in Andaman. Travelers enjoy a hassle – free holiday at this exotic destination with these Andaman tour packages incorporate a full – fledged tour itinerary. These Andaman tour itineraries are specially crafted by our travel experts to cater to all possible requirements of the travelers. These Andaman tour packages give you a no of facilities such as outdoor activities, luxurious and comfortable accommodations and the sightseeing city tours and specially a holiday from your hustle bustle life. These Andaman holiday packages are quite flexible and also customized according to the budget and preferences of a traveler.

For how many days should be best for Andaman trip?
You should come to Andaman Island for a minimum of 4 days, now there are different kinds of packages that one can select or can customize their Andaman family tour Package
Andaman Tour Package for 4 days- If you are planning a 4 days 3 night tour to Andaman then you can considered this trip, because it is a combination of the both Port Blair and the Havelock Island.
Andaman tour Package for 5 days- If you are planning for a 5 days 4 nights trip to Andaman then this tour contains some of the best attractions in Andaman. This Andaman package contains both Port Blair and the Havelock Island along with Coral Island and Ross Island.
Andaman travel Package for 6 days-: We always recommend tourists to come to Andaman for at least 6 days so that they can spend more amount of time in Andaman. This Andaman tour package for 5 nights 6 days can be further customized to add Neil Island.
Andaman package for 7 days-: This Andaman tour package for 7 days is perfect, in this you can easily cover Port Blair, Havelock and the Neil Islands without much hassle and your Andaman trip will be very comfortable.
Andaman holiday package for 8 days-: In these 8 days of Andaman tour you can cover everything in South Andaman including Port Blair, Neil Island and Havelock.
Andaman tour package for 10 days- In this Andaman 10 days tour package get ready to explore the whole North Andaman Islands which give you the best of the attractions in Andaman the Ross and Smith Islands.

Which hotels are best to select at the Andaman Islands
Port Blair- The Zam(Bed and breakfast), hotel Velocity, Hotel Marine View, SL international, Hotel Adarsh and etc. Another cheaper lodge is Phoenix, Hotel Paradise, Raj Niwas, Aashina Hotel and many more they might not have any websites, and however a good following has for people who are looking for budgeted trips.
Neil Islands- The Pearl park resort and Tango Resort NON AC room are the best options. Blue stone Lodge, Hotel Kingfisher and Coconuts beach resort is dead cheap but the room quality is not very god.
Havelock Island-: Gold Star Beach, Hotel Saurav and few others are the cheapest rooms in any known resorts are the NON AC rooms; Eco Huts without attached bathrooms are very cheap as well.

Best Places to explore During Andaman Trip
As we see almost all the Andaman tour packages include a local sightseeing tour. The guided city tour usually covers tourist attractions are Port Blair such cellular Jail and the very beautiful light and sound show, Corby n's Cove Beach, Anthropological Museum, Mahatma Gandhi Marine Park, Science center and Chatham Saw Mill.
Nearby beaches that can be visited are Chidiya Tapu and the amazing Wandoor Beach. Less frequent by tourists, they are also usually secluded during the day and see some hustle bustle at the time of the mesmerizing sunset. They can be included in the Andaman and Nicobar island travel packages if there is a leisure day in the itinerary
1. ChidiyaTapu- ChidiyaTapu is the house of numerous native birds and species of migratory birds, this enticing beach is a heaven for people who are bird's lover. This place offering some of the extraordinary sights of sunrise and the sunset. You can go any day or any time to ChidiyaTapu because it is 24 hours open.
2. Baratang Island- The special things about this island are the Limestone Caves and the Mangrove. Baratang is usually a day trip that covers a boat ride through the swampy waters reaches mud volcanoes and the beautiful Limestone.
3. Radhanagar Beach- At Havelock Island, the Radhanagar Beach is the most popular beach there. It is one of Asia's most beautiful beaches, and well known for offering an amazing sunset views. Green forests and blue water stretches, here is a chance to indulge in some thrilling water activities, such as boating, parasailing, snorkeling and many more.
4. Wandoor Beach- Wandoor Beach is for someone who is looking for relaxing nature walks and secluded beaches in Andaman. Pay a visit to Mahatma Gandhi National Marine Park here to see an exotic variety of corals.
5. Vijayanagar Beach- Vijayanagar Beach is the most attractive beach on Andaman which is famous for its stunning landscapes and the clear sand and waters. People come here to enjoy the activities like photography, surfing and swimming.
6. Kala Pathar Beach- This beach is perfect for those who are looking for leisurely day on the beach. One can just relax here on the hammocks and enjoy the unbelievable sunset views.
7. Laxmanpur Beach- Laxmanpur Beach is located on the Neil Island and is beach as not many tourists pay a visit to this beach. This makes it a perfect place for Andaman honeymoon package to enjoy peaceful time together.
8. Kalipur Beach- Kalipur Beach is famous for providing enchanting views of the Saddle Peak. You will also be able to see the turtles on this beach. One can enjoy the scenic beauty of nature here while enjoying the pleasant sunset views.
9. Cinque Island- Cinque Island is famous for its sandy beaches, tropical rain forest and rich marine life. This Island is divided between Cinque and South Cinque islands. Visit these islands to see and explore the amazing natural beauty.
10. Ross Island- This island in Andaman and Nicobar is famous for its serene and peaceful environment. People come here to spend some very peaceful moments and the place holds great historical importance and is home to many charming and historical monuments. Visit the place and witness beautiful sunrises and sunset.
11. North Bay Beach- The North Bay beach has a no of water sports activities such as snorkeling, banana boat rides, scuba diving and jet skiing. The islands are famous for bird watching and rich coral life.

Must visit attraction at the Andaman
1. Port Blair- The place Port Blair is the most visited place in Andaman tour which famous scenic surroundings and the beautiful coastlines. The capital city of Andaman and Nicobar is visited by many people across the world. The place also boasts of rich flora and fauna, visit Port Blair and also get a chance to the rich history, there culture and a plethora of outdoor activities.
2. Neil Island- Neil Islands is a beautiful island which attracts the most of the tourists with its calm and quite atmosphere. This place is filled with clean and the sugar white sandy beaches, colorful coral reefs and the rich biodiversity. Visit the place and enjoy the charm. The Neil Island is beautiful for weekend gateway.
3. Havelock Island- Havelock island is one of the most beat attractions included in the itineraries of your Andaman holiday Packages from Bangalore, Delhi, Mumbai, Chennai and many other cities of India. This island is full of Brimming with exuberant greenery, turquoise waters, amazing resorts, sandy beaches and many more. Here is a beautiful experience waiting for everyone.
4. Elephant Beach- Elephant beach is famous for Scuba Diving, Coral Reef and Snorkeling. There is a 15 minutes ride away from Havelock Island and is popular for snorkeling due to its clear water and colorful marine life. It is full of natural beauty with its peaceful and relaxing sojourn along with some water – based activities.

Best way to reach Andaman
In spite of its proximity Thailand and Myanmar, Andaman is politically a part of India. Thus, Indian citizens don't require a passport for Andaman, Moreover, if you are planning to visit Jolly Buoy Island, Cinque Island and Redskin Island; then to remember to carry your passport before leaving the Andaman tour.
There are only two ways to reach Andaman; that is either by Sea or by Air. There is no bar connectivity to this island.
By Air- There are direct flights to Port Blair form Kolkata, Chennai, Bangalore, Delhi and Mumbai. One can also take a flight from the Visakhapatnam but they fly on certain days only. Foreign charter flights are also permitted to land at Port Blair to the fulfillment of guidelines. If you are taking a flight from Mumbai, Delhi then your travel time may be 5 hours, whereas , the same from Kolkata and Chennai will be only 2 hours.
By Sea- Ships for the Andaman Islands sail from Vizag, Chennai and Kolkata and the voyage takes around 60 – 70 hours (3 – 4 days). There are 3 – 4 sailings every month from the Kolkata and Chennai to Port Blair and one single sometimes one single monthly sailing from Visakhapatnam. These ships are operated by the Indian Government.

What is the Best time to visit Andaman?
In summer (April to June)- In summers, Andaman is surrounded by warm and calm breeze that attracts the most of the tourists to indulge in fun – filled summer activities such as scuba diving, paragliding and many more. The temperature in the summer is about 22 to 36 degrees makings it a perfect time to have a refreshing drinking while lying in the white sand beach or taking a scenic beauty of Andaman in your eyes.
In winter (October to March)- In winters one can feel the cool temperature ranging from 20 to 30 degree. It is believed to the best holidaying time as one can enjoy the beach exploration, sunbathing, and water sports this time. This is the peak time and attracts national and the international travelers for underwater activities.
In Monsoon (July to September)- Monsoon in Andaman experience the annual rainfall between 200 to 300 mm and it is the time when the sea waves are unpredictable and the temperature is about 22 – 36 degree. Avail Andaman Nicobar tour packages and get a chance to explore this beautiful place.
With the best of these packages, you can go through the best of the Andaman Nicobar travel itineraries. These packages are a way to explore the Andaman and Nicobar in a hassle – free manner. Traveling by air is the most economical, and the fastest way to rich the paradisiacal place. If tourists which to travel via waterways, then they have to reach major Indian port cities Like Vizag, Kolkata and the Chennai from where they can board a ship or a cruise for their onward journey to Andaman and Nicobar.
Andaman and Nicobar is the best idea and the perfect destination whether you are planning a family tour, a honeymoon tour or a solo trip, you can choose any of the Andaman honeymoon packages which are totally affordable.

Why Choose TripKnock?

100%
Money Safe

5,704+
Happy Travellers

450+
Hotels & Transport

150+
Ground Experts

24x7
Customer Support

Discounted
Best Deals
PASSENGER REVIEWS
Take a look at what our travellers have to say about their experience with TripKnock travel arrangements & services.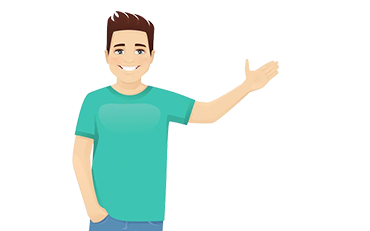 Margi Patel
Anand, Gujarat
Travelling to the unknown places is not easy but TripKnock has made it quite easy for us. Thank you TripKnock and specially Mr. Ankit Sharma for providing us facilities and paying attention towards us.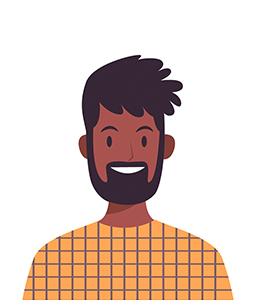 Parashuram Sarda
Bangalore, Karnataka
Nice experience for this tour specifically for our senior citizens. Tour Guide Sharma ji and Driver jitender is very cooperative and helping our senior citizens to step up and step down.Thank you Tripknock and their staff.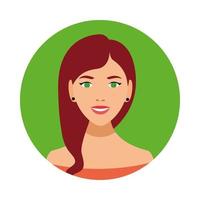 Bhavika Sane
Mumbai, Maharashtra
We had amazing tour varanasi to lucknow... everything was up to mark from pickup ,driver to all sightseeing. Ankit sharma was very good in arranging our trip and making it successful.I would surely make another trip with them.😇😇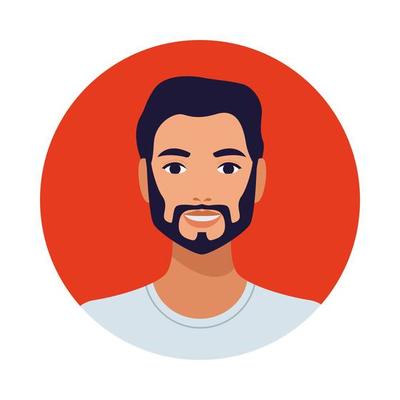 Pamu Sudhakar
Hyderabad, Telangana
I booked Kerala tour package for 6 days from Tripkock. I enjoyed this package including hotel bookings and transportation by Car with good car driver. Especially, Mr. Ankit Sharma was cordinate every day and good communication with me. Very good all the best.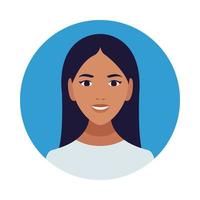 Vyapti
Mumbai, Maharashtra
Thank you team tripknock and Mr Gitesh for arranging and managing our Kerala family trip. We are really thankful for the wonderful experience. Hotels and transport driver both were great. We would really like to have another trip soon with you. Thank you ❤️.